ISSUE N⁰1
D E C O D E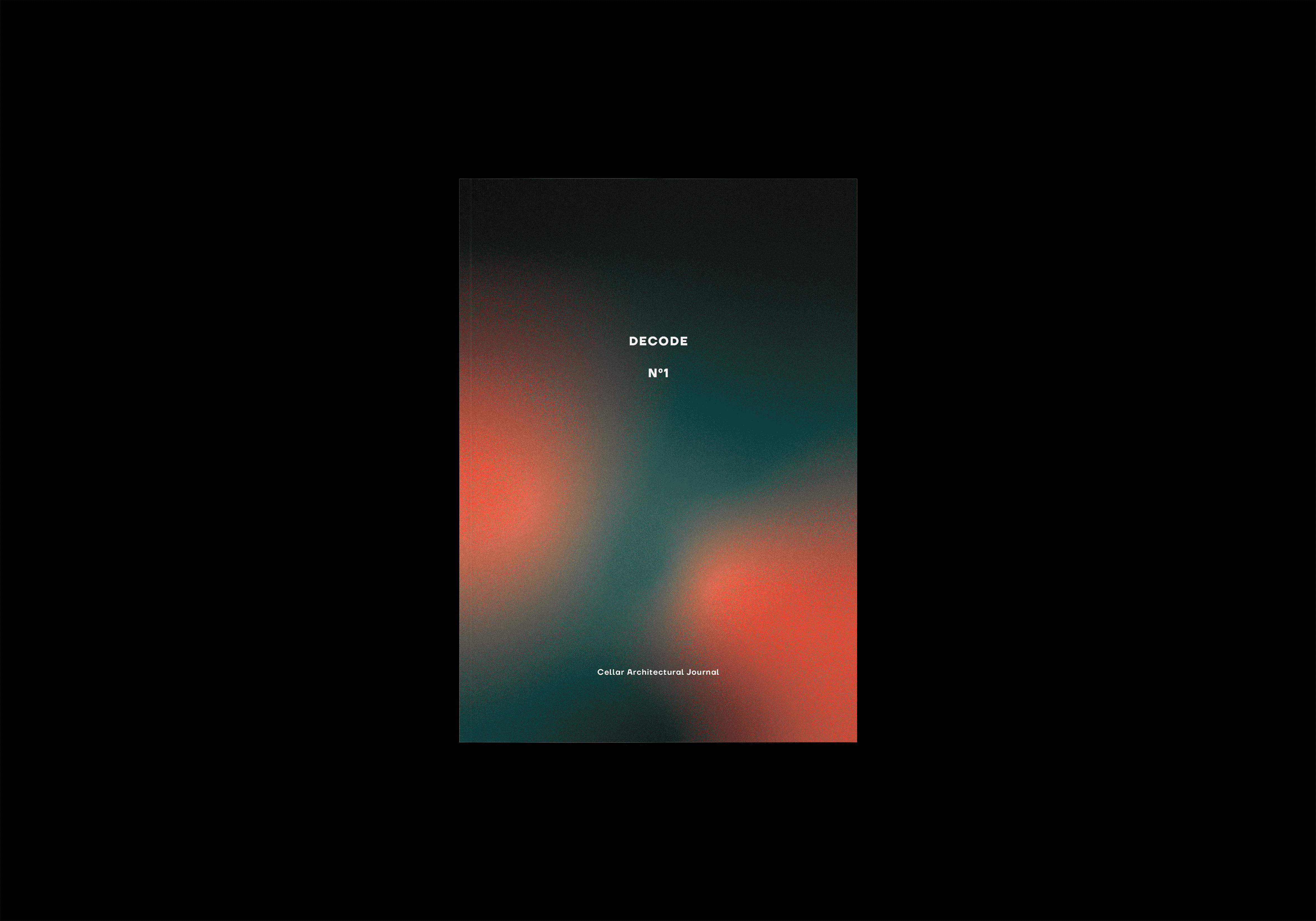 WHY DECODE?
Architectural design and writing, both involve acts of coding – describing, inscribing, instructing, representing. These acts can clarify and illuminate cultural, social, and architectural relations, but they also have the power to obfuscate them. Without care and attention, language obscures difficult concepts. Design, too, can hide meanings, stories, and implications behind the physical realities of architectural intervention.
To unpack the ways we – architects, designers, historians – discuss, write, and create architecture, we chose the theme
Decode
for our first issue. The authors of this issue have responded to questions of encoding, decoding, and recoding, showing the entwined realities of these concepts. Their work spans multiple levels and scales, from examining legal structures, historical tendencies, materiality, and contemporary urban reality, to untangling the meanings architecture makes or is subject to. In their attempts to decode, the authors in this issue naturally turn to recording newfound importance and shifts in thinking.
ISSUE CONTRIBUTORS
EDITORS
Lukas Hirz Boivin
Nathaniel Chavez
David Khanh Lafond
Max Leblanc
Eliza Pertigkiozoglou
Katrin Zavgorodny-Freedman

GRAPHIC DESIGN
Lukas Hirz Boivin
Jeth Owen Guerrero
SOCIAL MEDIA

Gaël Haddad
Angelica Sasso
THANKS TO
Alynna Gao
Sabrina Girard-Lamas
David Greene
Jacee Kaczmar
David Krawitz
Jessica Lange
McGill Library
Daniela Lopes
Hassan Saab
David Sorokine
David Theodore
Sun Yang-Z